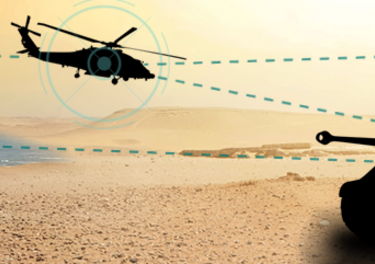 White papers
April 06, 2022
The MOSA Imperative
This Curtiss-Wright Position Paper aims to put MOSA (Modular Open Systems Approach) into perspective and enable you, whether a defense contractor, a decision-maker at the DoD, or a public policymaker, to put the increasingly relevant MOSA to use better.
MOSA drives faster time to market, lower cost, increased software portability, technology innovation, and interoperability among systems across all defense domains. The MOSA Reference Framework is a collection of modular open systems that follow guidance and "rules of the road" within each open standards initiative that enable us to act more agile and responsive as we modernize our defensive capabilities.
MOSA's rise to prominence could not have been better timed. The longstanding need for performance, affordability, scalability, ease of modernization of existing programs, and faster introduction of new programs has never been more critical or urgent.
MOSA that encompasses Sensor Open Systems Architecture (SOSA), C5ISR/EW Modular Open Suite of Standards (CMOSS), Vehicular Integration for C4ISR Interoperability (VICTORY), Hardware Open Systems Technologies (HOST), and Future Airborne Capability Environment (FACE) is timely and revitalizing our approach to integrated defense systems.
This Position Paper will guide you through why MOSA exists, its history and context, and why MOSA is ideally suited to creating the capabilities required to counter an uncertain and dangerous world of rapidly shifting threats.
Log in and download the white paper to learn more.