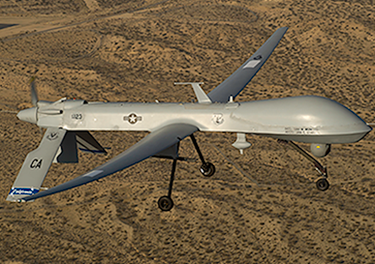 White Paper
December 03, 2019
Power over Ethernet in Military Environments
Although Power over Ethernet (PoE) may seem like new technology for some, especially for military and aerospace applications, PoE has actually been around for almost two decades now. PoE-compatible devices can transmit and receive Ethernet data as well as electric power up to 100 meters over the same copper network cable; however, there are several variants of PoE and how it can be implemented.
Its not hard to imagine the benefits of using PoE in industrial settings. Being able to use the same cable for both power and data means that power can be delivered to devices without having to wire new circuits or requiring a separate transformer that converts AC power to DC. PoEs inline power can significantly reduce the number of wires needed to install a network and also deliver greater flexibility for the location of installed equipment, less downtime and lower wiring and power costs.
In military environments, the benefits are even more pronounced. On military vehicles, for example, whether ground vehicles or airborne platforms, a common denominator is that size, weight, and power (SWaP) is always at a premium. Smaller and lighter equipment means more electronics payloads can be integrated and/or those platforms can be more energy efficient to go farther and/or faster.
Login and download the white paper to learn about:
PoE standards
Benefits of PoE
PoE in military applications