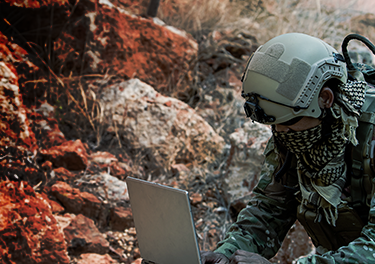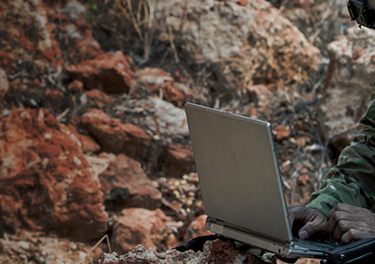 Press release
August 19, 2019
PacStar Announces Availability of IQ-Core Software with Remote Operations and Management (ROAM)
Increasing tactical network situational awareness and control to an entirely new level
PORTLAND, Ore. August. 19, 2019 – PacStar®, a leading developer and supplier of advanced communications solutions for the U.S. Department of Defense (DoD), announced a new major edition of its widely deployed IQ-Core Software, now with remote operations and management (ROAM). The new edition called IQ-Core ROAM enables network administrators to view entire tactical networks through a single pane of glass, while sharing views and access to deployed operators at any level or echelon of the network, creating a collaborative, hierarchical, network operations and management structure.
IQ-Core ROAM integrates with and complements PacStar's IQ-Core Network Communications Manager (NCM) for nodal management and IQ-Core Crypto Manager for CSfC and VPN management, creating a suite of solutions that ensure network situational awareness and consistent configuration and uptime, even in environments with disconnected, intermittent and limited connectivity.  IQ-Core ROAM delivers unprecedented NOC to Node management capabilities in a unified easy-to-use, single pane of glass.
Key capabilities in IQ-Core ROAM include:
Management capabilities for both local operators and central NOC administrators, running simultaneously at central and distributed locations
Multiple site or mission-based diagrams to quickly gain targeted situational awareness
Aggregated bandwidth, latency, flow, and availability data views to help troubleshoot and plan network configurations
Ability to distribute and activate configurations, certificates, and other content to remote sites
Drill down access to network nodes with full IQ-Core NCM and Crypto Manager capabilities
IQ-Core Software NCM, Crypto Manager and ROAM are used today by multiple US DoD tactical network programs, improving delivery of mission objectives by speeding network setup time, reducing configuration errors, automating configuration management and enhancing cyber defense. Its intuitive user interface with roles-based access control is ideal for both advanced administrators and entry-level operators, and enables programs to deploy advanced communications equipment while reducing reliance on contractor support personnel.
"IQ-Core ROAM brings the power, automation and ease-of-use of IQ-Core Software to the NOC," said Peggy Miller, chief executive officer, PacStar. "PacStar is committed to delivering these benefits to all types of tactical networking systems, and this new edition illustrates our continuous development and high investment in R&D."
IQ-Core ROAM and other IQ-Core Software editions, are part of a comprehensive suite of communications and compute products and solutions from PacStar designed to deliver power and flexibility to tactical and expeditionary communications programs.  IQ-Core Software editions are available on PacStar integrated solutions or standalone for use on 3rd party hardware.
About PacStar
Pacific Star Communications, Inc. (PacStar) is a leading provider of advanced communications solutions for a wide range of military, intelligence and commercial applications.  PacStar created and manufactures its COTS-based rugged, small form factor expeditionary and mobile communications systems.  Separately, it developed integrated, network communications management software, IQ-Core® Software, for the military, federal, state/local government and emergency responder markets. The company's patented IQ-Core® Software, hardware technology and integrated solutions provide secure, command, control and communications systems, particularly in remote or infrastructure starved areas. In addition, PacStar's communications systems are ideally suited for commercial/industrial organizations with mission-critical field communications requirements.
PacStar Communications Solutions
Combining tactical networking equipment and software, our PacStar tactical communications solutions enable enhanced battlefield situational awareness down to the individual warfighter.
Curtiss-Wright Expands Position in Tactical & Enterprise Network Comms Markets with Acquisition of PacStar
The addition of PacStar's product portfolio will greatly expand the breadth of the Curtiss-Wright Defense Solutions division's mission-critical mobile and secure COTS-based processing, data management, and communications technologies, and will enable it to better serve its customers in the U.S. and worldwide.