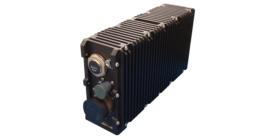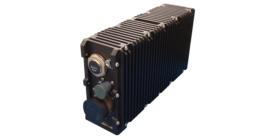 Designed as Vetronics & Avionics computers, the MPMC-9020 small light weight integrated processing system supports two PMC or XMC mezzanine cards.
Key Features
Dual XMC/PMC mezzanine backplane (see Curtiss-Wright's XMC product offering)
3U OpenVPX
Dimensions: 2.6 x 10.5 x 5.5"(60.04 x 266.7 x 139.7 mm)
Volume: 655 in³ (1.073e+7 mm3)
Weight: >3 lb (1.36 kg) (fully populated)
Power Supply: 28 VDC input
Designed to meet MIL-STD-704
Thermal management
Applications
Technology refresh (retrofit)

Fire control
Turret control
Weapons control
Vetronics and Vehicle control

General processing
Video and image processing
Mission computing
MPMC-902x 2-slot P/XMC Mission Computer
MPMC-9020 Dual Mezzanine Card Multi-Platform Modular Computer
The Curtiss-Wright MPMC-9020 is compact, lightweight yet rugged subsystem designed to operate in harsh environments. Equipped with a built-in controller and power supply, the MPMC-9020 mission computer supports two PMC/XMC mezzanine cards without requiring an additional single board computer (SBC) to drive the system. By eliminating the need for a 3U controller module, the MPMC-9020 offers modular functionality to platforms where size, weight, power and cost considerations are paramount.
The built-in controller card supports full mezzanine pin routing to the front panel, allowing the MPMC-9020 to provide the complete I/O set of the installed mezzanine to the system integrator
The MPMC-9020 mission, video or image processing system is housed in a rugged enclosure designed to meet MIL-STD-810 for environmental conditions, MIL-STD-461 for EMI, and MIL-STD-710 for power.
If you need customization of this system to your program requirements, click here to learn more about our system integration and program management services.
Size, Weight, Power and Cost
Today's aerospace, commercial and defense applications demand high performance in small form factors