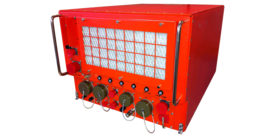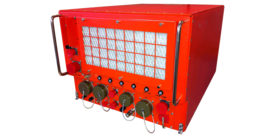 The multi-channel, flight qualified data recording and playback system supports the recording and playback of radar, Digital Azimuth, 1553 & Control data.
Key Features
Based on existing, proven designs – Low risk, high TRL
Demonstrated recorder performance – High-performance solution
COTS-based solution – from rugged data storage & recording system experts
Cost effective – reduced NRE through modification of current products
Applications:
Signal Intelligence
RADAR
SONAR
Image Processing
Flight Qualified Data Recorder and Playback System
The proliferation of sensors in today's Intelligence, Surveillance and Reconnaissance (ISR) applications has increased the need for recording and playing back multiple channels of high-speed sensor data. Often times these ISR platforms are airborne which presents certain environmental requirements that must be met for the system to be flight-ready. Curtiss-Wright has designed, configured and delivered a flight-qualified, multi-channel data recording and playback system. The Curtiss-Wright Data Recorder & Playback system is a high-speed digital data record device intended to be used in an aircraft test environment. The system has passed all environmental testing and flight safety requirements. The multi-channel, flight-qualified data recording and playback system is an example of Curtiss-Wright's data recorder system expertise.
The flight qualified data recorder and playback system uses reliable, low-risk, and high-performance off-the-shelf products adapted to meet specific program requirements. The Curtiss-Wright solution is based on an extensive foundation of hardware and software Intellectual Property (IP), gathered over many years through a wide variety of recorder and storage standard products and custom applications. The architecture takes advantage of the field-proven M6211 VME Single Board Computers coupled with high data rate sFPDP capture cards. By utilizing the COTS data recorder products as building blocks, Curtiss-Wright can provide a low-risk solution.
The multi-channel, flight-qualified data recording and playback system supports the capture of radar (SFPDP and SCRAMNet), Digital Azimuth, 1553 and Control data. The system is a multi-single board computer-based platform containing native software for internal control operations. This flight-qualified system provides the ability to record multiple channels (22 channels) of high-speed data, up to 320MB/s per recording blade.