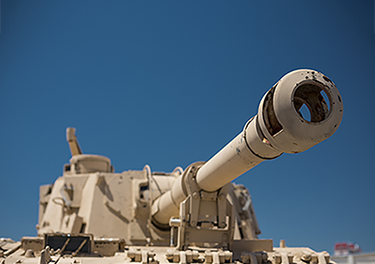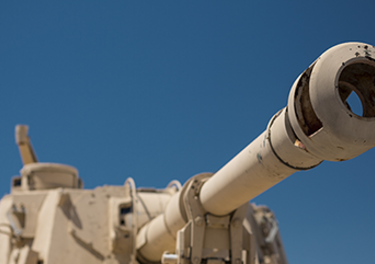 Curtiss-Wright on Display: Eurosatory 2018
On June 8th hundreds of exhibitors and over 50,000 visitors from 153 countries descended upon Paris France for Eurosatory 2018, the international exhibition for land, air defense, and security.  Over 70 conferences and workshops were available to attendees, and journalists from all over the world shared the advantage of witnessing new product offerings from a variety of global land, air and defense companies.  Packed with innovation and live demos, there was no doubt that this was the place to be, and Curtiss-Wright came to play.
As trusted proven leaders in defense solutions, Curtiss-Wright proudly announced Assured Position, Navigation & Timing (A-PNT) Solutions for UK / European ground vehicles in GPS/GNSS denied environments for the upcoming VPX3-673 3U OpenVPX™ module and DuraDBH-672A Digital Beachhead™ system.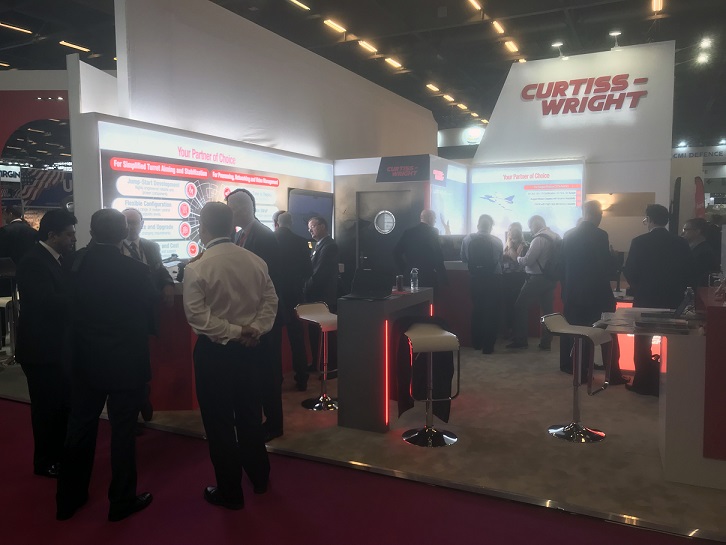 Conveniently located at booth D323, visitors were greeted by an interactive hype-box display which featured Curtiss-Wright's first ever VITA 48.8 Air-Flow-Through (AFT) 3U VPX 6Gsps Wideband Transceiver FPGA Card.  The new Xilinx UltraScale+™ based VPX3-535 (and UltraScale based VPX3-534 conduction cooled variant) feature FPGAs that deliver twice the performance for C4ISR applications, compared to the previous generation VPX3-530 3U VPX FPGA product.  The display included a visual of a static FPGA board in virtual flames and then virtually cooled to extreme temperatures to demonstrate the boards' extreme ruggedization. 
Additionally, Curtiss-Wright, in association with Mistral Inc., provided a 360° situational awareness demonstration, which incorporated a Parvus DuraCOR 8041 mission computer.  The Command View 360° demo offers vehicle operators and crew members a scene stitched 360° panoramic view of an area surrounding a vehicle with video motion detection, day/night vision, and thermal imaging capabilities.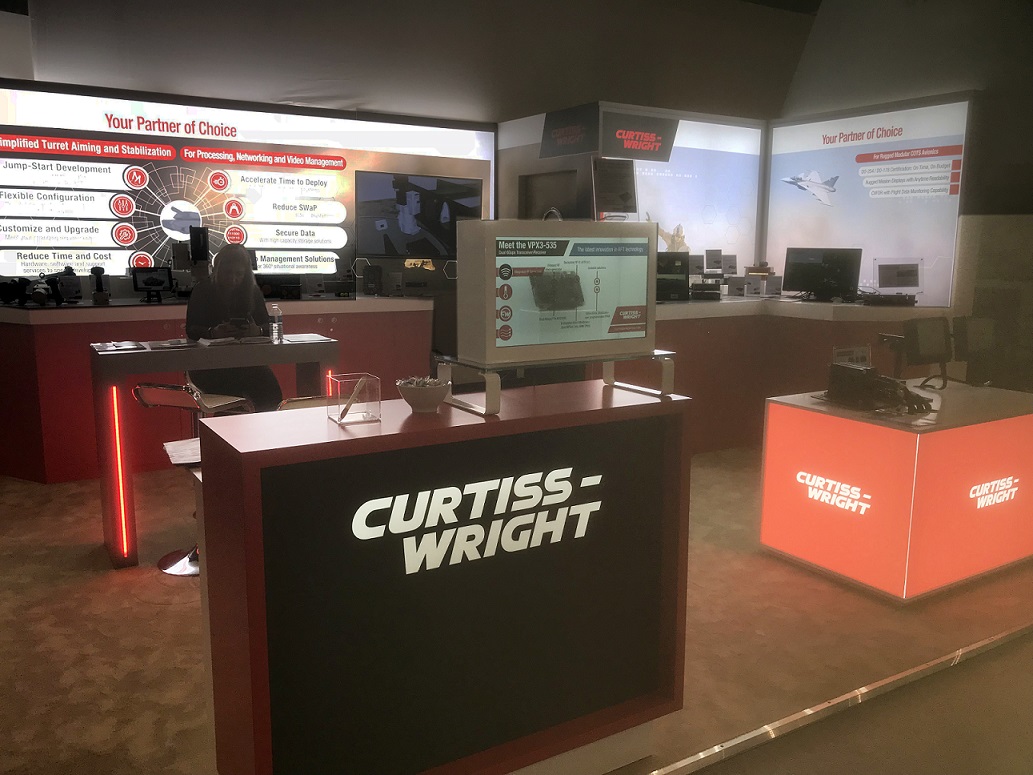 Working with Sysgo, Curtiss-Wright's VPX3-133 3U single board computer powered another demonstration showing an avionics ecosystem.
Other products areas at the booth featured:
Turret aiming and stabilization systems
Small form factor networking and processors
Video Management systems including the new file converter, the RVG-FC1 that provides a flexible building block capable of converting between a range of video formats and resolutions.
Assured Positioning, Navigation and Timing (A-PNT)
Protect Personnel & Mission Success