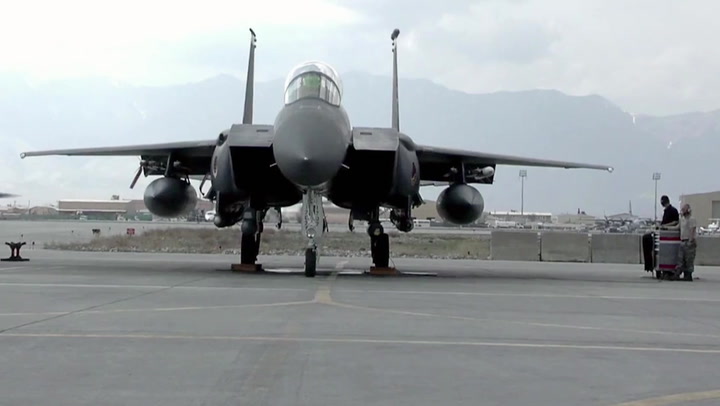 Train as you Fight to Increase Combat-Readiness
Warfighters can use a realistic Link 16 network with virtual C2 assets, targets, threats, and other network traffic to practice their reactions to potential events they may have to deal with on their next shift—using the same TDL system. When you can change simulation scenarios on-the-fly, while you're on the battlefield, warfighters are always ready with the right response to fast-changing and unexpected events.
Increase Mission Success with an Advanced, Two-in-One Tactical Data Link (TDL) Training and Battlefield System
Simulate any tactical data link (TDL) situational awareness or command and control (C2) scenario. Use the same, moveable system as a battlefield communications station. The applications are limitless.
Find New Flexibility at Lower Cost
Improve operations from pre-mission preparations through post-mission analysis. Discover the many advantages of the world's only all-in-one system for TDL training and battlefield operations.
Enable Ship-to-Shore Integrated Fire Control
Learn how integrated fire control specialists can easily simulate and practice the required Link 16 communications in realistic scenarios while on land or at sea, anywhere in the world.
Provide Live-Virtual-Constructive (LVC) Training
Simulate friendly, enemy, and neutral assets that are not typically available for training scenarios.
Now warfighters can practice tactics, techniques, and procedures for Link 16 and Link 11 communications with:
Airborne early warning and control (AEW&C) systems
Intelligence, surveillance, and reconnaissance (ISR) systems
Tanker aircraft
Surface-to-air missile (SAM) sites 
Network-enabled weapons
And many more
Messages can be pre-scripted and spontaneously activated during simulations to provide a robust and organic training experience.
Expand C2 and Situational Awareness Range
Use the Curtiss-Wright TCG GTS to create an instant Link 16 network in even the most remote and challenging battlefield environments to increase visibility and extend C2 capabilities across land and water:
Control multiple geographically dispersed TDL terminals across a country. 
Use Ethernet or satellite to share information across networked sites to support combat commands across locations.
Execute fire control communications in an easy, efficient, and cost-effective way.
Deliver More Effective Debrief Sessions
Record and playback all TDL actions taken during missions to improve post-mission analysis.
During debriefings, you can review recordings in real-time, return to specific message exchanges multiple times, and fast-forward through recordings to focus on specific messages and warfighter actions. With this insight, you can see details such as
Communications delays
Issues with incorrect messages
Missed messages that affected the mission outcome
Potential outcomes of alternate communications during the mission