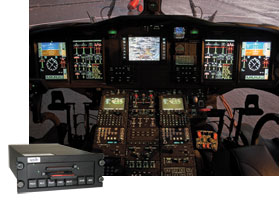 Curtiss-Wright has aerospace and defense systems engineering expertise in motion control, sensors, and network-centric systems. We have extensive experience in platform-level system integration and embedded hardware optimization, with a wide range of military and commercial experience, including DO-178B and DO-254. We work closely with our customers to validate the requirements, environment, and operating concepts and to provide a solution that meets technical and cost objectives. Systems engineering leads and conducts internal design reviews with the customer and other Curtiss-Wright engineering disciplines in order to demonstrate compliance to the customer specification.
System Integration, Engineering, Test Planning & Verification Services
When you have a system integration challenge, reach out to our system design team as early in your program cycle as possible and let a Curtiss-Wright system architect put their system integration expertise to work for you. Our unmatched breadth of system integration capabilities helps to eliminate your design risk to ensure the success of your program's system development, integration, and deployment.
See the Full Scope of Our Services
System Integration Engineering Services
The systems team has many years of experience in developing system-level concepts, conducting trade studies and analysis, requirements definition & traceability, requirements allocation and compliance tracking, interface control definition, system integration, and design verification and validation.
System-level architecture and concepts development
Trade studies, analysis and white paper development
Requirements definition, allocation and traceability
Embedded hardware/software design, development and optimization
VITA standards and VICTORY architecture

System architectural pedigree on major ground, air and naval platforms
System integration on the platform and with other systems
Design verification and validation
Embedded hardware and software optimization for SWaP + specific throughput performance requirements
We work to validate our customer requirements, environment and operating concepts and provide a solution that meets our customer's technical and cost objectives.
System architecture design and development
Embedded computing hardware and software design
Requirements Management
EMI Analysis

Control System Analysis/Simulation
DO-178B / DO-254 Certifiable Systems
Power Management and Distribution