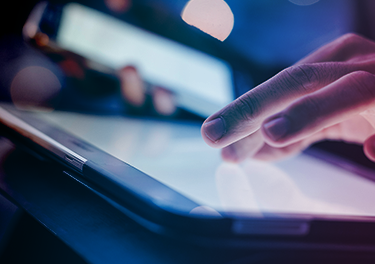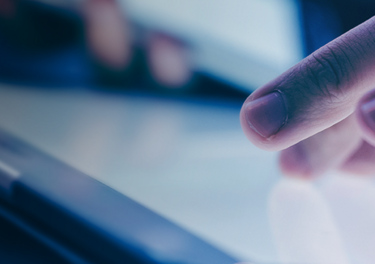 How Air Data Computers Can Deal With Downwash
In a world where most people can find out where they are and how fast they're going by looking at their mobile phone, it may come as a surprise to many that most aircraft generally rely on pressure measurement devices to do this. One reason for this is that aircraft need to know how fast they are flying relative to the air – something that changes with wind direction and speed. Pressure probes are connected to an 'air data computer' that converts sensed data into a format suitable for various aircraft systems such as cockpit displays.
Pressure based systems have been proven effective for decades but there are limitations to their effectiveness, in particular for rotorcraft. Rotorcraft experience some unique pressure phenomena, such as downwash, because of how they operate and these can affect the accuracy of pressure measurements, particularly in take-off, landing and in the hover. At low speeds, air is pushed past the sensors by the rotor. This creates pulses of pressure, also referred to as pneumatic noise. Similarly, when a rotorcraft climbs vertically, a sudden increase in air pressure from the rotors blinds the sensors to the rate of assent.
If these effects are not corrected, then the information sent from an air data computer will be inaccurate. Current approaches to resolving these challenges are mixed. One tactic is to use a separate low speed probe, but they can have a poor reputation for being useful in practice currently. Future solutions may bring an extra level of accuracy to low airspeed that will be very useful.
Another option is to use mechanical dampening which effectively filters the pneumatic noise in air pressure to offset these effects. While this approach is proven, it adds weight, takes space and increases the maintenance burden on the operator. It also doesn't address periods of vertical acceleration. Its operation is analogous to placing a resistor in series and a capacitor in parallel to create a filter. This also implies that an electronic solution is possible – instead of correcting the signal into the pressure transducer, the resulting electrical signal can be filtered. This removes the need for voluminous and heavy mechanical solutions and is a method Curtiss-Wright is currently adopting through digital filtering in our Air Data Computers. You can learn more about air data computer needs for rotorcraft by reading a white paper on "Optimizing Air Data Computers for Rotorcraft Applications"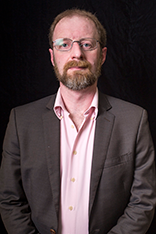 Stephen Willis
Product Marketing Manager
Stephen Willis is the aerospace test and measurement Product Marketing Manager at Curtiss-Wright Defense Solutions. He has a degree in Electrical Engineering, a Masters in Philosophy for research in mathematical models and their market application for risk assessment, and a PG Dip in marketing and management. His current research interests include data acquisition, recording, and control systems and their applications in enabling a cost-effective route to gather large amounts of data. In particular, applications of interest include flight test, crash-protected recording, and structural/usage monitoring programs. He is the author of several academic papers and magazine articles.