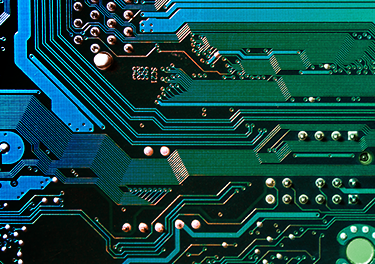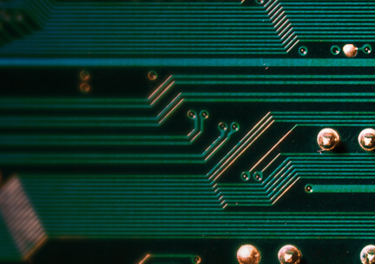 3 Key Factors to Consider for Optimizing HPEC Systems
For today's interconnected military command structures, real-time situation awareness is an absolute must for maintaining an operational edge. With the ability to gather information from many sensors at once, analyze the information in real time, and distribute the information to the command structure, high performance embedded computing (HPEC) systems have become a critical link in the information chain.  
Optimizing these HPEC systems for military and defense applications is critical for battlefield information and intelligence dominance. There are three basic factors to consider in order to ensure an HPEC system will meet the needs of its defense and aerospace platforms: the processor, computing power and fabric technology.  
Processor Choice 
Over the past decade, there has been a veritable explosion in commercial processor technologies. HPEC system developers can get overwhelmed by the choice of available computing devices and the heterogeneous mixing of these devices. Understanding the individual strengths of these processor types and knowing when and how to combine them has become key to unlocking the most effective performance given a particular SWaP-constrained payload. 
Curtiss-Wright Defense Solutions offers the widest range of technologies in the COTS market as a processor-brand agnostic solution, making us an experienced and reliable advisor. Our HPEC customers have the ability to source embedded supercomputing platforms that integrate Intel-based multi-processor boards with AVX, GPGPU co-processors, Xilinx FPGAs, NXP (formerly Freescale) T-Series Power architecture, and ARM cores. This level of flexibility with interconnect fabric and software allows for fine tuning of HPEC systems. Curtiss-Wright's OpenVPX fabric infrastructure includes 40/10 Gigabit Ethernet, Gen 3 PCIe, Serial RapidIO, and the appropriate switch modules. Open standard software solutions such as VxWorks and Linux with OpenMPI and OFED software interfaces complete the equation. 
Computing Power 
While many HPEC system manufacturers measure the performance of their HPEC systems in Gigaflops, there is a greater level of compute power available. HPEC systems from Curtiss-Wright offer some of the highest levels of processing in the industry, achieving Teraflop-levels of performance.  
Our HPEC systems have a proven track record of delivering supercomputing processing performance in rugged, compact deployable system architectures optimized for harsh military environments. These systems consist of a large number of distributed processors, I/O, and software stacks connected by a low latency system fabric. Thermal management becomes particularly important when seeking out such high-density performance and interconnect infrastructure. Curtiss-Wright has led the industry in optimizing conduction cooled VITA 48.2 VPX modules and some of the latest air cooling methodologies like VITA 48.5 Air Flow-Through. 
Fabric Technology 
Next-generation Radar, SIGINT, and EO/IR signal processing platforms deployed in today's military platforms require a fabric technology that enhances interoperability and ensures optimal configuration. Curtiss-Wright's Fabric40 is the industry's first end-to-end, 40Gbps solution. With the goal of obtaining high signaling rates over temperature and vibration, Curtiss-Wright has put a significant amount of time and effort has gone into optimizing signal integrity in all Fabric40 modules, backplanes, and systems. 
In addition to enabling individual system components with 40 Gbps high-speed interconnects, it enables the design of a new class of embedded subsystems capable of delivering previously unobtainable levels of performance to support numerous demanding defense and aerospace applications. 
For more information about HPEC systems, please do not hesitate to contact us.
High-Performance Embedded Computing
Deliver Supercomputing Processing Performance