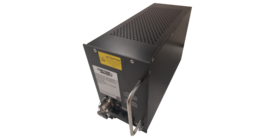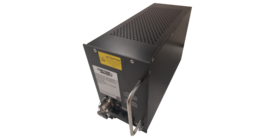 The EFDMU is a highly configurable avionics unit developed to host FDAU, DMU, QAR and FOQA/ FDM functions in an ARINC 600 form factor.
 
Features
ARINC 600 4-MCU enclosure
DO-254 DAL D FPGA based logic
DO-178 DAL D embedded applications
Integration with ARINC 717 and ARINC 664 (part 7) flight data recording systems
Free air convective cooling
BIT reporting in accordance with ARINC 624
Modular architecture for rapid prototyping and de-risked development
Modular architecture for program-specific customization
Applications
Flight Data Monitoring (FDM) / Flight Operational Quality Assurance (FOQA)
Quick Access Recorder (QAR)
Flight Data Acquisition Unit (FDAU)
Embedded application hosting such as

Onboard Maintenance System (OMS)
Aircraft Condition Monitoring System (ACMS)
Operational Loads Monitoring (OLM)
EFDMU - Flexible ARINC-600 Data Management Solutions
The Enhanced Flight Data Management Unit (EFDMU) is a highly configurable avionics unit developed to host FDAU, DMU, QAR and FOQA/ FDM functions in an ARINC 600 4MCU form factor. Input interface options include all major avionics bus families and all major analog sensor/transducer types. Acquired data can then be transmitted to ED-112 compliant FDR systems, recorded to removable quick-access CompactFlash memory cards or transmitted via network devices (e.g. Ethernet).
All acquisition functions are designed using high-reliability FPGA-based logic in accordance with DO-254 processes. End-users also have the option of hosting program-specific DO-178 applications within their systems, such as an Aircraft Conditioning Monitoring System (ACMS), an Operational Loads Monitoring (OLM) system or an iVHM (Integrated Vehicle Health Management) system.
Internally the EFDMU is built using Curtiss-Wright's Acra KAM-500 family which encompasses 100+ interface module types and is used on 200+ platforms by 300+ users. This unique architecture allows avionics integrators to rapidly prototype solutions, and easily accommodate evolving requirements or to replicate the functionality of older data acquisition hardware. The ARINC 600 EFDMU platform is uniquely suited to low-volume obsolescence replacements where high-cost developments are not possible.
The Problem of Obsolete Avionics
Aircraft that were designed in the last century were expected to have a service life of 20 to 30 years; however, many aircraft are being flown longer or upgraded for life extension. One issue that fleet owners face for their older aircraft is the obsolescence of avionics systems. This paper presents different strategies for addressing this growing problem, including the replacement of obsolete line replaceable units (LRUs) using commercial off-the-shelf (COTS) products.