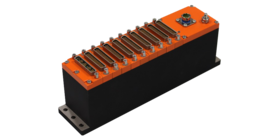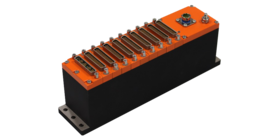 The Axon Quick Start Kit consists of fully qualified, released hardware and software and can be expanded as future Axon modules become available.
Features
The Axon quick-start kit provides everything you need to become familiar with the system
Includes a chassis, modules, axonite remote chassis, cables, software, and a user guide
Simple and quick to set up and use
Can be used beyond lab tests as part of full flight test instrumentation systems
Axon Quick Start Kit
Axon is the most modern and capable data acquisition system available today. The Axon quick-start kit provides a basis for users to become rapidly familiar with the Axon DAU and the Axonite remote DAU. Using it, you will discover the advantages and new features offered by Axon as a complementary system to existing Curtiss-Wright data acquisition systems, or as a standalone unit.
This quick start kit consists of fully qualified, released hardware and software and may be expanded upon as future Axon user modules become available. In the kit you will find:
Axon chassis (AXN/CHS/09U): The AXN/CHS/09U is a 9 user slot Axon Chassis that includes an isolated 100W power supply
Axon Backplane Controller (AXN/BCU/401): The AXN/BCU/401 is a dual-port full-duplex, Gigabit Ethernet, Axon backplane controller, programmer and transmitter
Axon Flexible Analog Module (AXN/ADC/401): The AXN/ADC/401 is used to condition and digitize up to eight configurable analog channels
Axon ARINC 429 (AXN/ABM/401): A 24 channel ARINC-429 bus monitor/packetizer module
Axonite (AXN/ITE/01U): The Axonite houses one Axon user module allowing a user module to be housed remotely from the Axon chassis
Axonite Extender Card (AXN/EXT/401): An extender card, which allows a module contained in an Axonite (AXN/ITE/01U) remote housing to connect to an Axon chassis
Laptop: A laptop with a copy of Das Studio (SWP/DAS/003) and TTCWare
Cables and Connectors: All required cables and connectors
Axon User Guide: A user guide with information on the use of Axon modules
Aerospace Instrumentation Brochure
Modern aerospace instrumentation systems can be highly complex, and it can be difficult to know how to meet program needs. It's not unusual for requirements to change during a campaign and cause significant delays, and data must be captured reliably no matter what – otherwise expensive additional flights will be needed or months of program data could be lost. Read our brochure to learn how you can reduce your risk with commercial off-the-shelf (COTS) solutions.
Read the Brochure
Axon Data Acquisition Unit (DAU) Product Family Brochure
For airborne applications where reliability and size, weight, and power (SWaP) are critical, the Curtiss-Wright Axon family of data acquisition units (DAU) are ready to take flight. Designed leveraging our decades of experience as a trusted, proven leader, ADAUs are future-proof, SWaP-optimized, and available in a variety of flexible configurations to meet your exact program requirements.
Read the Brochure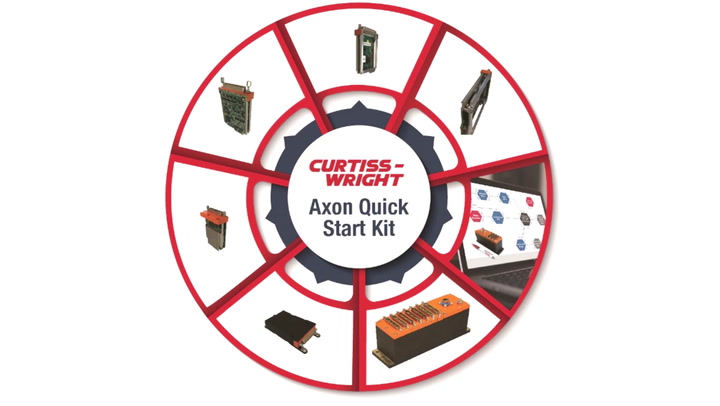 How to get started using the Axon Quick Start Kit
This video describes what's included in the kit, how to connect everything, and shows you how to exchange modules between the Axon chassis and the Axonite.